Melania Trump's popularity is skyrocketing through the roof "BIG LEAGUE!"
(VIDEO BELOW)
According to a new CNN/ORC poll, our beautiful First Lady has a new favorability rating that is up 16 points since President Trump was sworn in.
The survey found that 52 percent of Americans have a favorable view of Mrs. Trump, an increase from 36 percent pre-inauguration.
Watch Video Below:

Men also have a more favorable view of Trump than women, 58 to 46 percent. Melania Trump has largely stayed out of the spotlight since Inauguration Day.
Earlier this month, the First Lady visited a hospital and read to children.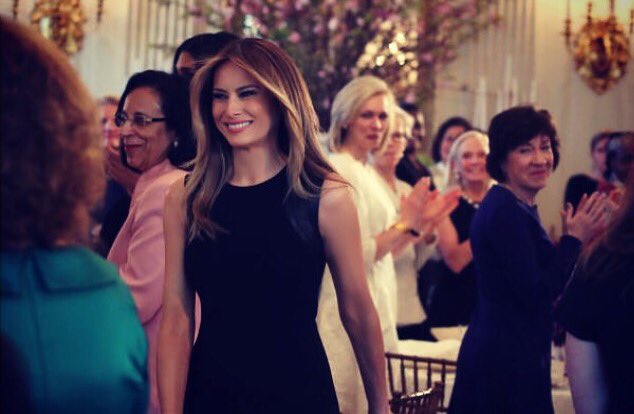 Lets show some love for our First Lady by sharing this great news! The mainstream media won't show you this, and it's also a great way to trigger liberals. HA! 🙂 (h/t
Fox News
)