If there were a central authority responsible for licensing the right to make black power salutes as statements against racism, injustice, President Trump, mean police officers or whatever, they probably would be revoking that right from the Cleveland Browns right about now?
(Can we just call them the "Cleveland Clowns"? Or is that unfair to clowns? "Cleveland Something Brown and Organic"? You get the point…)
A week ago, members of the Cleveland Browns gave a black power salute during the playing of the National Anthem during their home game against the previously winless Cincinnati Bengals … which the Browns ended up losing, 31-7.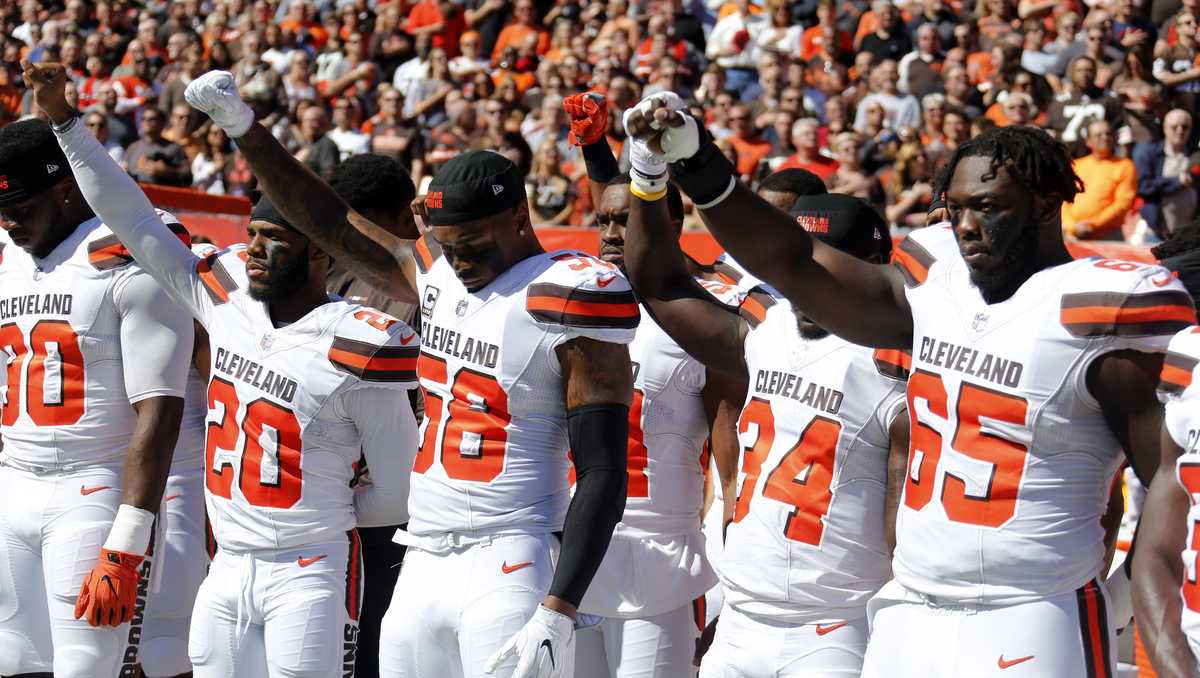 As the New York Times reported:
[A]t least nine [Browns] players raised their fists during the playing of the song. The players with raised fists were Christian Kirksey, Jason McCourty, Randall Telfer, Isaiah Crowell, Briean Boddy-Calhoun, Larry Ogunjobi, Kenny Britt, Dominique Alexander and Ibraheim Campbell.
It should be noted that Crowell made the news last year for posting, on Instagram, a graphic image of a black man slitting the throat of a white police officer, ISIS-style.
Anyhow, that brings us to Sunday's BLM-NFL matchup. The Browns had a decent chance of winning, playing a home game against the New York Jets, who were considered at the beginning of the season to be, along with the Browns, one of the NFL's worst teams but who had managed to get off to a 2-2 start.
Whaddya know? The Browns managed to lose this one, 17-14, to fall to 0-5. Combined with their 1-15 performance last year and their 1-10 finish to the 2015 season, they are now 2-30 over their last 32 games, basically the equivalent of two consecutive 1-15 seasons.
Oh, and by the way, the Browns sent their black rookie quarterback, DeShone Kizer, to the bench after his horrendous performance in the first half of Sunday's game.
Kizer, by the way, has semi-participated in National Anthem "protests"/"statements." (See below – #7.)