Will This NFL Team Do Another Racist Black-Power Salute On Way To 30th Loss in 32 Games?
Not that any patriotic Americans should be really watching (#BoycottNFL/ #BoycottNFLSponsors, you know?), but some things are at least worth taking note of …
Last week, members of the Cleveland Browns gave a black-power salute during the playing of the National Anthem during their home game against the Cincinnati Bengals … which they ended up losing, 31-7.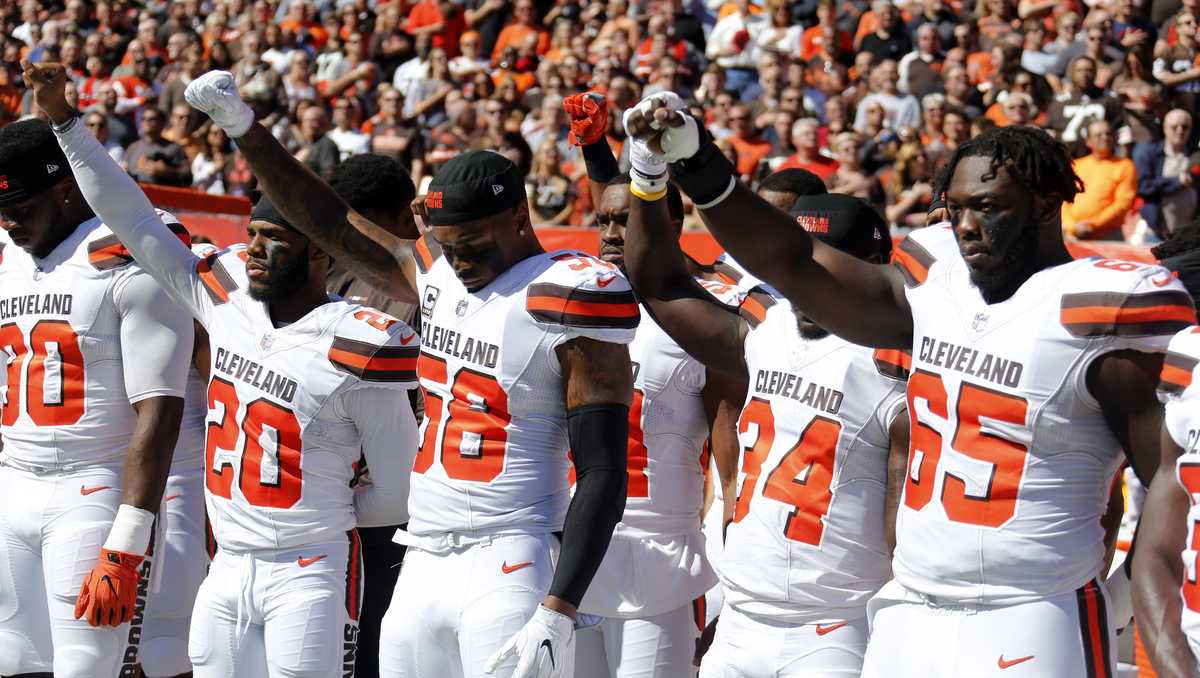 As the New York Times reported:
[A]t least nine [Browns] players raised their fists during the playing of the song. The players with raised fists were Christian Kirksey, Jason McCourty, Randall Telfer, Isaiah Crowell, Briean Boddy-Calhoun, Larry Ogunjobi, Kenny Britt, Dominique Alexander and Ibraheim Campbell. 
Crowell made the news last year for posting, on Instagram, a graphic image of a black man slitting the throat of a white police officer, ISIS-style.
"Black power" or not, the Browns might not necessarily be the best embodiment of power in recent years. Last year, they had the NFL's worst record, 1-15, not winning a game until the second-to-last game of the season. In 2015, they were 3-13, losing 10 of their last 11 games. So far in 2017, they are 0-4. In other words, in their last 31 games, they are 2-29.
The Browns do have some chance of improving that to 3-29 on Sunday. They play the New York Jets, currently considered one of the NFL's worst teams (although they are a respectable 2-2 so far this season), at home.
Are you boycotting the NFL until all the players a coaches shoe respect for our country?  Please SHARE if you are!