SEE! SEE! Weinstein IS Pro-Woman, Right?!? After All, He Just Dropped $100K On This Infanticide Group's Superfancy Gala Honoring #CrookedHillary
How can anyone say that Harvey Weinstein, a serial sexual assaulter, Democrat Party mega-donor and close friend of Bill and Hillary Clinton, isn't "totally pro-woman," right?
According to Newsbusters.org, in May, at a 100th-anniversary gala for infanticide organization Planned Parenthood (a group founded by racist eugenicist Margaret Sanger), Weinstein helped lead a standing ovation for unindicted felon (and long-time enabler of Bill Clinton's sexual assaults) Hillary Clinton, who was given some sort of "Champion of the Century" award.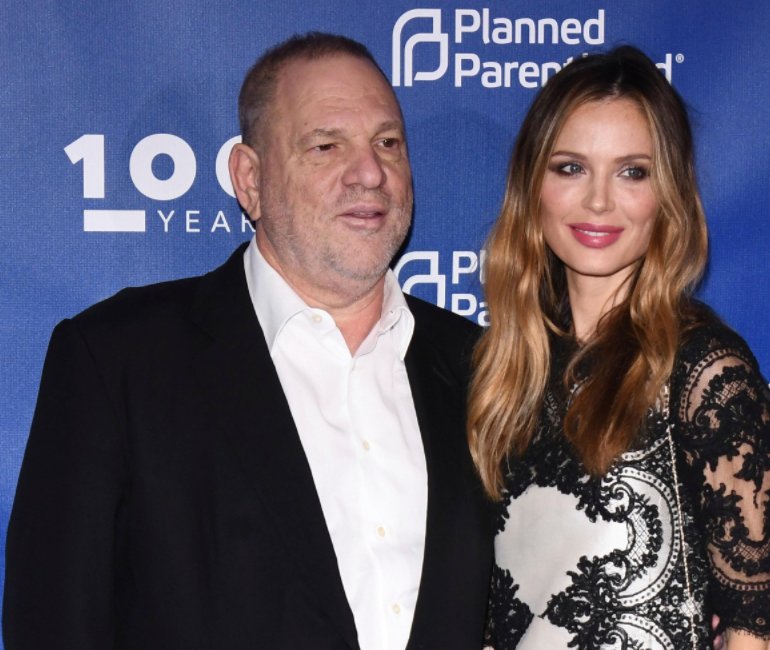 Harvey Weinstein and his fashion-designer wife Georgina Chapman in May at a 100th-anniversary gala for Planned Parenthood, where Hillary Clinton was honored. (Source: Twitter/@PatriarchTree)
The Hollywood Reporter quoted the following from #CrookedHillary's speech:
"Protecting access to the full range of reproductive health care. It is a health issue, of course, it is a core economic issue. Women in every corner of our country understand that intimately. And anyone who wants to lead should also understand that fundamentally, this is an issue of morality," urged Clinton upon accepting the Champion of the Century Award after a standing ovation from attendees including Meryl Streep, Julianne Moore, Scarlett Johansson, Chelsea Handler and Harvey Weinstein. "I wish it were common ground, but I know for sure it is higher ground. And I believe, as you do, that trusting and valuing women is the right and moral position to take."
Newsbusters, in its coverage of the story, has pointed out the following:
… According to Planned Parenthood's most recently published annual report, the organization performed 328,348 abortions and received $554.6 million in "government health services grants and reimbursements" for the year 2015 – 2016.